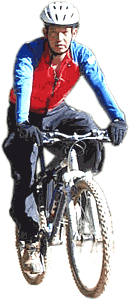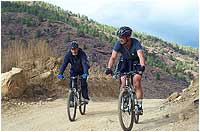 Your Preferred Travel Agent in Bhutan
You can also travel through your preferred travel agency in Bhutan, they will have to sign you up and they can make all arrangements with us just for the 7 day cycling portion from Jakar to Thimphu.

A non-refundable US $ 110 will be required to be deposited as registration fee for participants only.
The maximum number of participants for the tour is set at 100. If this number of registered participants is reached, other interested candidates will be put on a waiting list and will be informed when openings become available.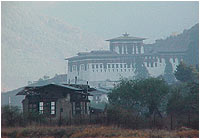 By mail: Send your check or money order for US$110 [payable to Yu-Druk Tours & Trek.]

US Co-ordinator
Peaks & Plains Services LLC
Mr. Jim Hartman, President
4315 N Canyon Lane
Castle Rock , CO 80104
Email : JaHartman@aol.com
http://www.bhutanmtb.com
303-916-5005.