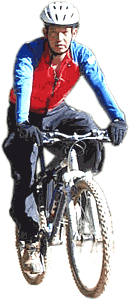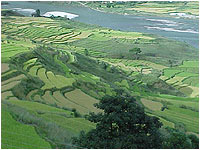 Distance
The cycling event will be 7 days and covers a distance of 250 km including the 38 km of 'The Fury Dragon Day'. The entire trip will be 15-16 days depending on where you fly in from and out to. If you elect to do all the alternative rides you are looking at some 800 km in total.

Cost
The cost for the event will be US Dollars 3300 per participant. US$ 1000 of this goes to the Government. It is used among others to educate children and provide free medical services to the Bhutanese people. (close to 80% of the population are farmers who otherwise could not afford access to these facilities)
Cost for non-participants but joining the tour will be US Dollars 3000.

What's Included in the cost
The cost includes hotel accommodation, camp service, all meals, all transport, guide services, bicycle mechanic services, medical backup and traffic policing.
Water stops, snacks and hot drinks at passes are all included in the cost

What's Not included in cost
It does not include airfares, visa fees of US Dollar 20, airport taxes, bicycle hire cost - that's if you don't bring your own and personal expense such as laundry, drinks and souvenirs.

Payment
Registartion fee of US$ 110 has to be paid immediately on reserving your space. The Druk-Air fare in full and US$ 500 deposit has to be made within 20 days of your registration.

The balance of the payment has to be made 60 days prior to start of the event..